If you are looking for a highly trained and experienced dentist in Concord, you have come to the right place. At our practice, you will receive the highest quality dental care. Our dental office uses the latest state-of-the-art equipment and cutting edge technology and we uphold the strictest sterilization techniques. We know that many people may feel anxious about coming to the dentist, so it is our goal to make your visit with us as pain and anxiety free as possible. We view it as our mission to educate our patients about all of their oral health care options and to help guide them to choose a treatment plan that is most suitable and appropriate for their needs.
Scheduling Appointments
To make an appointment, simply call us or click here to Request an Appointment online.
Please give us at least 48 hours notice to change or cancel an appointment. If you are scheduled on a Monday, please contact us by the previous Thursday morning. When you are in the office for routine hygiene care we encourage you to schedule your next visit. This is especially important if you want those "highly desirable" early and late time slots.
Emergency Dental Care
For your convenience and to serve your emergency needs we offer a 24-hour phone line. If you are a patient and have a dental emergency at a time that our practice is closed, please call the main office number (978-369-3831) and you will be given instructions on how to reach us. Dr. Reddy will contact you as soon as possible.
Referrals
We always accept new patients into our practice and welcome your friends and family. Your referral is the greatest compliment you can give us and is greatly appreciated.
Payment Options
We gladly accept MasterCard, Visa, and Discover and American Express. We also offer low-interest financing through CareCredit.
We accept many insurance plans, including Delta Dental Premier and Blue Cross Blue Shield. To find out if we accept your plan, please call our office.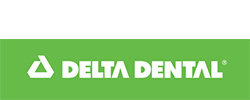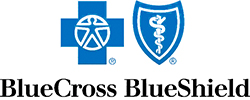 Convenient Location
Our office is located at 290 Baker Ave Ext. N-224, Concord, MA 01742. Please enter your zip code or city, state below for door-to-door directions.